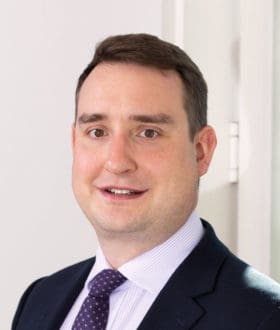 Nathan Penny-Larter
Partner
Nathan is a Partner in the London office and specialises in handling the defence and/or coverage aspects of claims against directors and officers ("D&O"), financial institutions and educational institutions as well as claims against technology professionals such as software developers, IT professionals and other technology providers.
He also has an established professional negligence practice, managing claims against Construction Professionals in particular, but also defending those made against Solicitors, Accountants, Surveyors and Insurance Brokers. He has over 15 years' experience in dealing with professional indemnity matters.
With good experience of Insurance matters in general, Nathan also regularly advises Insurers on all aspects of policy coverage issues including double insurance, fair presentation, issues arising out of the Third Party (Rights Against Insurers) Act 2010, dishonesty, criminal acts, and their effect, notification issues and aggregation of claims and excesses. Nathan regularly advises both Insurers and policyholders in relation to policy wordings, advising on the adequacy of cover, suggested improvements to the wordings and changes following legal developments.
He has considerable experience of various forms of alternative dispute resolution including Adjudication, Arbitration and Mediation.
Before joining Beale & Co Nathan worked in the Professional Indemnity teams in London and Manchester of National and International law firms and spent a significant period on secondment in the Financial Lines team of a major Global Insurer handling mostly claims against Directors and Officers on a variety of issues.
Nathan is recommended in the Legal 500 as a Rising Star in Professional Negligence and Insurance and Reinsurance Litigation and is also a member of the Forum of Insurance Lawyers' Sector Focus Team for D&O.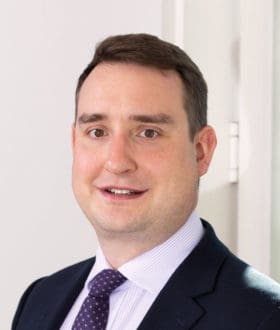 T: + 44 (0) 020 7469 0498
E: n.penny-larter@beale-law.com