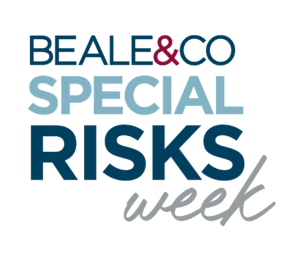 Alongside 'typical' claims in 'traditional' product lines, situations frequently arise which require more specialist knowledge – of the insurance industry, a particular business sector or a technical area of law or regulation.
Over the course of our Special Risks Week, our team of insurance experts will deliver a series of insightful seminars, webinars, podcasts and articles covering a range of technical topics, in order to assist you in predicting future trends and managing potential impacts on your business.
Upcoming events include:
Throughout the week we will also be publishing a number of articles and podcasts on the following topics:
Environmental and climate change risks
Sanctions
Educational risks
Product Contamination and Recall
Legal regulation and the SRA
Insurance Brokers and FCA regulation
The Building Safety Act 2022
Declinature of coverage
Health and Safety regulation
Obtaining immunity for the conduct of insolvency officer holders
This is essential material for UK insurers and brokers, so look out for more information on what to expect during Beale & Co's Special Risks Week on our LinkedIn and Twitter pages.