Corporate Social Responsibility
Our firm has a long history of philanthropic activities dating back to our foundation in the early 19th century and we recognise that the way we deal with our stakeholder clients, employees and suppliers has a huge impact on the communities in which we operate and goes far wider than the simple delivery of legal services.
We aim to instil a culture of Corporate Social Responsibility (CSR) in all of our Partners and employees to be a force for good, focusing on four key pillars; Community, Environment, Workplace and Marketplace.
Our CSR initiatives are Partner-led and we aim to always conduct our business responsibly, with integrity and with due regard for the interests of all of our stakeholders and the wider communities in which we operate at all times.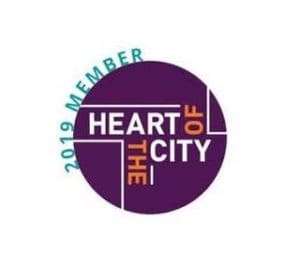 Heart of the City
We want to do well by doing good. We're proud to be members of Heart of the City who support us to develop a responsible business programme that will help us have a positive impact on people, places and the planet.
Firm Charity Initiatives
As a specialist international construction and insurance firm, we aim to collaborate with charities which align with our business plan or philosophy, wherever possible. We also support a number of other charities chosen by our employees.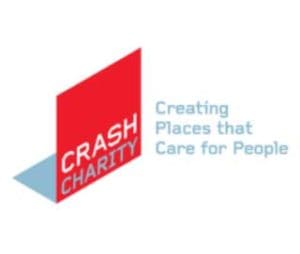 CRASH
In the UK we are a proud supporter of CRASH, a unique charity which supports homelessness and hospice charities in the UK by providing both financial assistance and pro bono professional construction services and materials for construction related projects, creating places that care for people.
Fundraising initiatives we have been involved in include the annual Christmas Card Appeal, Hampton Court Half Marathon and Ride London, a 100-mile charity cycle ride. Staff have also volunteered to collect donations at several construction industry events on behalf of CRASH and offered pro-bono legal services in respect of one homelessness residential project in South London.
Aware and LauraLynn
In Ireland we are proud supporters of two charitable organisations: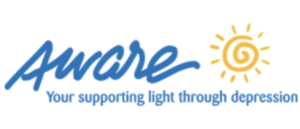 Aware – a national charity in Ireland, which provides support, education and information about depression, anxiety and other common mental health problems.

LauraLynn – a hospice for children with life-limiting conditions and residential care for children and young adults with disabilities. Donations are made by the firm throughout the year and by staff as a result of various fundraising activities such as bake sales and an office 'tuck shop'.
Payroll Giving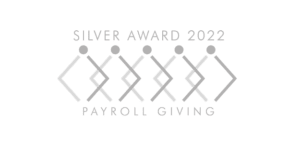 In the UK, the firm offers all employees the opportunity to participate in Payroll Giving, a government backed scheme that enables employees to give to charity directly from their gross salary (before tax is deducted). Employees are able to support charities and causes of their choice and the cost of the administration of the scheme is funded by the firm.
Volunteering / Community Service
The firm has a Volunteering Day Policy and offers all full-time employees one full day of paid leave per year to volunteer or undertake community service for their chosen charity or community cause.
Environment
Measuring, offsetting and reducing our impact on the environment is a core part of our Responsible Business Strategy and we are proud to announce that we are a carbon neutral firm.
We are committed to ensuring that we provide high quality specialist legal services sustainably and in an environmentally conscious way. We aim to minimise our impact on the environment wherever possible, including in particular, reducing non-essential travel, the use of renewable energy and reducing disposal of waste and materials used. The firm is in the process of updating its Environmental Policy.  However, some of our recent environmental initiatives have included the following:
Environmental project support
Through Natural Capital Partners, we have supported two registered projects – chosen by staff vote – which has allowed us to become certified as carbon neutral. These projects also align with our EDI policy due to their wider societal impacts. The projects are:
Brazil: Biodiversity & Forestry – 90% of Brazil's Acre state is forested, but current rates of destruction mean by 2030 this could decline to 65%. This collection of three projects aims to prevent deforestation across 105,000 hectares of pristine rainforest in the Amazon basin, protecting some of the world's most biodiverse habitats. With the support of carbon finance, the projects work with communities and local groups to help protect ecosystem services while providing alternative models of economic development which avoid destruction of the forest. Click here for more details.
Sub-Saharan Africa: Improved Water Infrastructure – 164 million litres of clean water per year brought to 270,000 people in Sub-Saharan Africa. At least 2 billion people worldwide do not have access to safely managed drinking water. This Gold Standard project, based primarily in Uganda, Malawi, Rwanda and Eritrea provides clean drinking water to small rural communities by repairing and drilling new boreholes. Boreholes can be used as water wells by installing a vertical pipe casing and well screen, which allows water to be extracted from the ground, even during dry seasons. By providing clean water, communities no longer need to purify water through boiling. This alleviates pressure on local forests – the predominant source of firewood – and reduces greenhouse gas (GHG) emissions. Click here for more details.
Energy
The firm is committed to reducing the impact of energy use by operating as efficiently as possible and where possible by using renewable resources. The firm endeavours to purchase all or part of its energy supplies from a green energy tariff (energy that is generated from a renewable source such as wind or solar). An example includes switching last year to a taxi provider in the UK that uses hybrid vehicles rather than petrol or diesel cars.
Waste
The firm ensures that minimal waste is sent to landfill sites and continues to put in place, where possible, measures to recycle as much of the waste generated as possible be it paper, cardboard, metal or glass, or redundant office equipment. To reduce waste we have adopted electronic filing, encouraged our staff to only print documents when necessary and if necessary, ensured they are printed double-sided, eliminated single use plastic cups from our offices and replaced them with reusable glass (this small step has resulted in us saving around 7,000 plastic cups per year).  We have also removed all individual desk bins to encourage staff to recycle.
Materials
The firm actively promotes the reduction of its impact on the environment through more efficient use of materials, and where practicable, selects eco-friendly or recycled materials unless there is no alternative.
Suppliers
Our firm works closely with its suppliers to ensure that their activities support our environmental targets and objectives. We endeavour to employ only those suppliers who have policies, procedures, and appropriate management systems in place to deal with their own environmental impacts. For example, in early 2019 we changed our cleaning company in our London office to one where 90% of its cleaning agents contain no chemicals and 100% of its cleaning agents are non-toxic and safe to aquatic life. They also commit zero to landfill targets and, in London, pay their staff the London Living Wage.
If you have any queries about our CSR policy, please contact Nathan Modell, our CSR Leader.