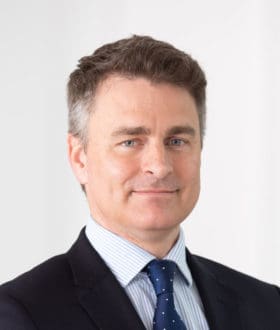 Ross Baker
Partner
Ross specialises in directors and officers (D&O) liability and professional indemnity insurance with a focus on claims against D&Os, property professionals, accountants, financial intermediaries, brokers and solicitors. He also acts on high profile (re)insurance coverage instructions.
He has defended numerous claims involving allegations of breach of warranty of authority, fraud, misrepresentation, breach of fiduciary duty and negligence. His D&O expertise includes claims involving breaches of directors' duties, regulatory investigations, insolvency issues, Equality Act breaches, defamation claims, shareholder disputes, trustee disputes and data protection breaches.
Acting on high profile insurance coverage cases he has advised on fair presentation, double insurance, attribution of knowledge, proportionate remedies, Third Parties Rights Against Insurers Act 2010 issues, notification of circumstances and claims,  effect of criminal acts and dishonesty, attribution of knowledge, s. 51 Senior Courts Act risks, rights of set-off, number and aggregation of claims and excesses and allocation of claims between prior, later, co- and re- insurers.
Ross' recent experience includes:
 Providing coverage advice to insurers in relation to the alleged failure of auditors to properly investigate the directors of an unrated Caribbean insurance company using US$1.2B of fraudulent gold reserve notes to support the balance sheet.
Advising the professional indemnity insurers of a surgeon on coverage and allocation of claims in a £37m settlement fund for over 750 claimants.
Providing coverage advice to insurers in relation to the failure of a £110M+ tax mitigation scheme.
Ross is recommended in the Global Guide of Who's Who Legal for Professional Negligence and in the Legal 500 for Professional Negligence and London Insurance & Reinsurance Litigation.
He is also a member of the Forum of Insurance Lawyers' Sector Focus Team for Professional Indemnity (London Market).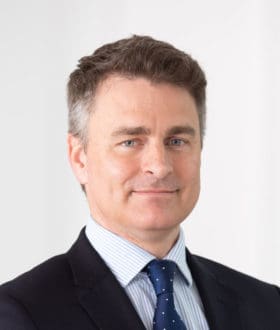 T: +44 (0) 20 7469 0509
M: +44 (0) 774 190 6334
E: r.baker@beale-law.com