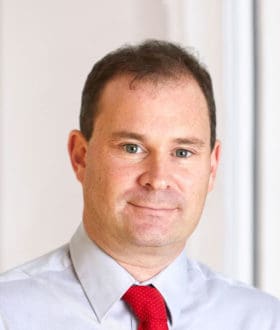 Joe Eizenberg
Partner
Joe studied at the University of Sydney before joining a specialist insurance firm in Sydney. He moved to the UK in 2002 and has specialised in professional indemnity litigation ever since. He helped to set up Beale & Co's Bristol Office in 2006 and has been a partner since 2010.
Joe specialises in defending claims against solicitors, barristers, accountants, insurance brokers, surveyors and independent financial advisors. He is highly regarded as an insurance coverage specialist and is regularly retained to advise on coverage disputes. Joe regularly assists accountants and solicitors in defending disciplinary proceedings instigated against them by their professional bodies.
Joe prides himself on his approachable manner and clear and concise advice. Joe also manages delegated authority and claims handling schemes for a range of national and multinational insurers.
Joe's recent cases include:
Defending a claim on behalf of a solicitor accused of providing negligent advice on an agreement for lease which allegedly lead to losses exceeding £7M.
Acting for solicitors accused of negligently conducting litigation. The claim was pleaded at over £4M and resolved at mediation for a fraction of the sum claimed.
Advising the indemnity insurers of a firm of solicitors accused of negligently drafting a will and losses arising from a costly dispute between the potential beneficiaries.
Acting for an auditor accused of losses exceeding £2M following poor preparation of an audit.
Successfully defending an accountant accused of professional negligence in a 3 day trial in the High Court in Bristol. The claim was dismissed with costs awarded on an indemnity basis.
Defending several multi million pound claims from high profile Claimants seeking damages for losses arising from their participation in tax avoidance and tax mitigation schemes
Successfully advising insurers on a coverage dispute relating to defects in a development valued at over £8M.
Several recent instructions have involved complicated issues of block notifications, aggregation and disputes between insurers.
Numerous cases arising from fraud including so called "Friday afternoon fraud" cases, often resulting in a recovery of substantial sums of money for his clients.
When allowed to escape from the office Joe enjoys snowboarding too fast and, like most Australians, is an avid sports fan. Despite his childhood dreams of captaining Australia being dashed many years ago by a lack of talent he still regularly plays cricket for a local side. He also enjoys hiking, reading and cooking.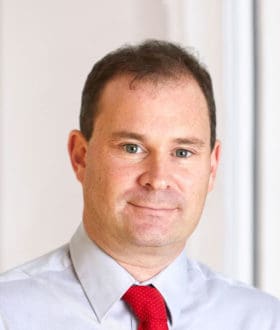 T: +44 (0) 117 428 9303
E: j.eizenberg@beale-law.com