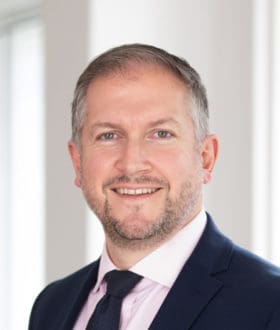 Joe Bryant
Partner
Joe specialises in defending lawyers and insurance brokers (and their London market insurers) against claims for professional negligence, and has an established client base including some of the largest legal and insurance firms both in the UK and internationally.
He advises on the full spectrum of issues facing the legal and broking professions, from M&A lawyers facing complex corporate and tax litigation on the one hand, through to Lloyds brokers having to deal with disputed declinatures and Insurance Act interpretation on the other. He is routinely instructed by the insurance market to act for its policyholders in resolving their disputes, as well as providing coverage advice on policy interpretation.
Away from brokers and lawyers, Joe also acts (again predominantly through the UK insurance market) for construction professionals, having been involved in a wide range of claims both nationally and internationally over his 20 year career to date.
Joe's experience includes:
Resolving a £55m claim against a midlands firm arising from an alleged failure to advise on the most appropriate structure for earn-out following a corporate sale.
Succeeding at trial in defending a firm against allegations that they had failed to advise their client appropriately on the availability in divorce proceedings of a pension sharing order.
Advising on claims arising from Bath Spa, the Olympic Stadium and the partial collapse of the M4 Brynglas Tunnels, as well as several claims under the Defective Premises Act.
Joe is ranked in the legal directories as a leading lawyer in the field of professional indemnity, being ranked as Band 1 in Chambers 2023.
He regularly delivers risk management training to firms throughout the UK and speaks and writes widely on professional indemnity issues in the insurance market. Joe also co-wrote leading textbook "Insurance Broking Practice and the Law".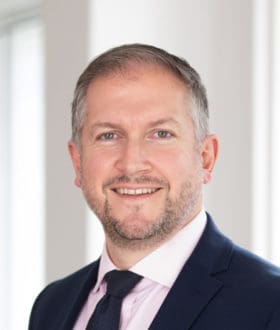 T: +44 (0) 117 428 9333
M: +44 (0) 7786 679 602
E: j.bryant@beale-law.com