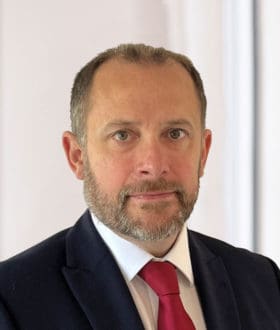 Jason McNerlin
Partner
Jason has specialised in product recall and product liability for more than 20 years.  He has extensive experience of advising domestic and international clients on products insurance coverage, defending claims by third parties for losses allegedly caused by product defects and recalls, and pursuing actions to recover such losses.
In relation to food products, he has advised on claims involving all contamination/recall policy event triggers used in the market, including accidental contamination, government recall, adverse publicity, malicious tampering, and extortion. He also regularly advises on liability and insurance coverage issues in claims arising from alleged defects in automotive systems and components.
His other experience includes claims involving pharmaceuticals, toys, cosmetics, industrial machinery, and other products.
Jason is the consulting editor of, and contributor to, the comparative legal text Product Recall, Liability and Insurance: a Global Guide (Globe, 2012), and regularly provides training to the product recall insurance markets.
His experience includes:
Automotive component defects and international recalls – expert witness (coverage) in European litigation concerning issues of supply chain liability and recall insurance coverage
Major food recall claim involving Salmonella in a third party ingredient – advising on issues of coverage (including liability) and recovery (UK/Central America)
Recall of unstable pharmaceuticals (USA) – coverage and liability
Cosmetic products (UK) – advising on liability, including compliance issues under EU law
Construction products (UK) – advising on recall coverage in relation to products made for the construction industry, but which were allegedly defective
Global recall of defective toys – coverage
International campaign to address alleged defects in industrial lifting equipment – recall coverage
Electric vehicles – international recalls due to allegedly defective components related to battery modules – coverage
Listeria in a USA food production facility, followed by product recalls and voluntary shutdown – coverage (including liability)
Food products – ethylene oxide recalls – coverage
Food mislabelling – coverage
Multiple unrelated cases involving auto and food recall policies and issues of pre-existing circumstances/non-disclosure (UK, US, Canada)
Vegetable produce allegedly affected by multiple issues including mislabelling and adulteration by Listeria (Canada/USA) – coverage
Supplies of food ingredients affected by excessive pesticide residue and undeclared peanut – UK recovery actions
Automotive component defect recall and related warranty litigation in Germany – coverage (including liability)
Major European confectionery recall due to suspected Salmonella – coverage
Accumulated automotive component warranty (USA) – coverage (including liability)
Suspected unauthorised interference with pharmaceuticals (Australasia) – coverage
Multiple unrelated fruit product withdrawals due to alleged microbial issues (South America, Australia) – coverage
Major dairy food product loss due to alleged foreign material in new production line (New Zealand) – coverage
The North American "cumin recalls" arising from undeclared allergens – coverage
The European "horsemeat scandal" – coverage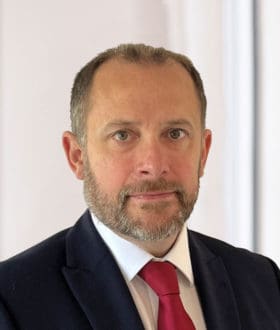 T: +44 (0) 203 053 3065
M: +44 (0) 7810 259 510
E: j.mcnerlin@beale-law.com