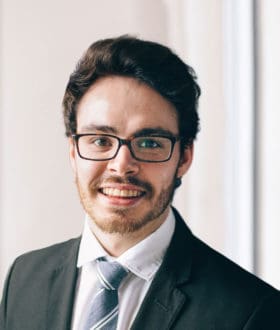 Christian Carlyle
Associate (Ireland)
Christian is a Solicitor with our Dublin office, having joined Beale & Co in April 2017 as a Trainee Solicitor. Christian has strong litigation experience and has been working in Irish defence litigation since 2013. He currently acts primarily in defence personal injury litigation.
Christian has worked for a diverse range of clients, including: construction professionals, hospitality organisations, employers, and insurers. He also has good experience of working in tandem with claims handlers, brokers and loss adjusters. Christian acts primarily for insured clients and is currently involved in a number of books consisting of PL and EL Claims (both Circuit and High Court) from first notification, through the Injuries Board process and ultimately to resolution through settlement / hearing.
In addition to managing insurer led cases, Christian also works on matters for a number of self-insured clients. Christian has worked cases from inception to settlement and trial; and has been involved in the alternative dispute resolution process at varying stages of proceedings (ie. outset, pre-trial and mid-trial).
Christian is a member of the Law Society of Ireland and the Dublin Solicitors Bar Association.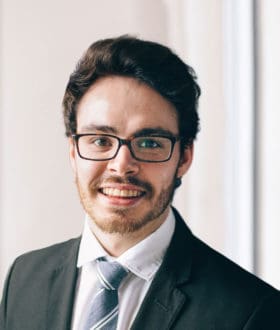 T: +353 (0) 1 536 9617
E: c.carlyle@beale-law.com