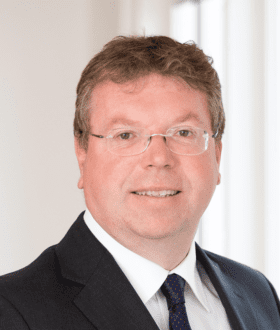 Antony Marsh
Chief Executive Officer
Antony is the Firm's Chief Executive Officer and as such is responsible for the entirety of its operations.
A solicitor by training, Antony specialised in professional indemnity and was involved in a number of high profile matters such as the Carlton Gate litigation and the HLB Kidsons case, where he acted for the successful Lloyds' Underwriters.
Antony was Managing Partner (from 2002) and Senior Partner (from 2004) of the highly respected insurance law firm, Fishburns, until its merger with DWF in 2013.
At DWF Antony sat on the Strategic and Executive Boards and headed up the Professional Indemnity & Commercial Insurance Practice Group.
Antony has a wealth of experience in law firm management and numerous connections across the insurance industry.