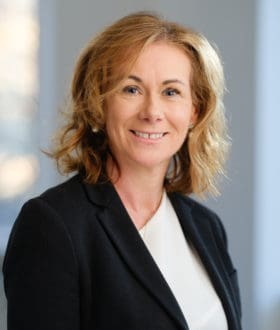 Niamh Loughran
Partner
Niamh has extensive experience of professional negligence claims with particular expertise in defending claims against Engineers, Architects, Surveyors, Brokers and Solicitors. She has provided advice on numerous coverage and indemnity issues to both UK and Irish insurers. She has also defended many claims on behalf of insurers in the area of property damage claims, employer's liability and product liability.
Prior to joining Beale & Co Niamh was a partner in another leading law firm in Dublin where she acted for the Solicitors Mutual Defence Fund prior to its run off. She has defended many claims against solicitors and is acutely aware of the reputational issues for solicitors and the importance of resolving disputes by alternative dispute resolution methods such as mediation. During her time there she also acted for a leading UK insurer defending claims against Architects and Engineers.
She practices in the area of employment law and regularly provides advice on both coverage and indemnity issues to insurers who provide Employment Practices Liability Insurance. She also advises clients on a broad range of both contentious and non contentious employment matters.
Prior to joining Beale & Co she also acted for a number of corporates and individuals in complex commercial litigation dealing with areas such as breach of contract, property disputes and funds litigation.
She advises clients on all aspects of admiralty law and marine law. She advises and represents ship-owners, marine insurers, P&I clubs, ship managers, charterers and international law firms on all types of shipping disputes including ship arrests, cargo claims, collision claims, charter-party disputes and bill of lading disputes.
Niamh is a member of the Incorporated Law Society of Ireland; Dublin Solicitors Bar Association; Commercial Litigation Association of Ireland; Treasurer and Executive Committee Member of Irish Maritime Law Association and European Employment Lawyers Association.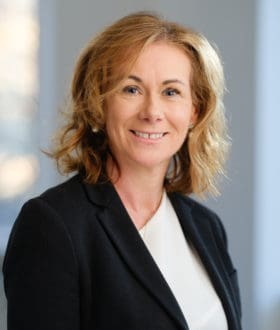 T: +353 (0) 1 536 9614
E: n.loughran@beale-law.com