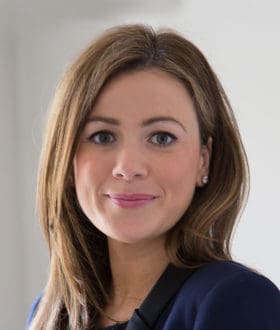 Michelle Kilroy
Senior Associate (Ireland)
Michelle is a solicitor based in our Dublin Office.
Michelle specialises in solicitors' professional negligence defence litigation, acting for a range of insurers (both Irish and UK insurers) and their insureds, in a diverse range of claims including breach of solicitors' undertaking claims, probate disputes, conveyancing related claims, loss of opportunity claims and claims arising out of breaches of the Statute of Limitations.
In addition Michelle represents construction professionals, including consulting engineers, architects and surveyors and their professional indemnity insurers in disputes involving residential dwellings to large commercial developments.
She frequently deals with both solicitors and construction claims by way of alternative dispute resolution procedures, in particular mediation and arbitration.
Michelle is experienced in advising Irish and international insurers on policy coverage matters, in particular solicitors' insurers on the Minimum Terms and Conditions and advises on insurance disputes. She is currently acting on behalf of an Irish insurer defending a challenge to policy declinature at arbitration for a multi-million euro claim.
In addition, Michelle has experience in defence personal injury litigation and general commercial litigation.
Michelle regularly contributes to our publications and has been involved in preparing the following articles:
• Financial Emergency Measures in the Public Interest Act 2009.• Solicitors' Professional Indemnity Insurance, Changes to Irish Minimum Terms, September 2009.• Solicitors' Undertakings and Commercial Property Transactions, September 2010″Keep Me Covered", Article on Breach of Solicitors Undertakings, Law Society of Ireland Gazette, March 2010.• Irish Solicitors' Professional Indemnity Insurance, Changes to Regulations and Minimum Terms, August 2011.• Approval of General Scheme of Mediation Bill for Ireland, March 2012. 
Michelle is a member of The Law Society of Ireland, the Dublin Solicitors Bar Association, the Commercial Litigation Association of Ireland and the National Association of Women in Construction.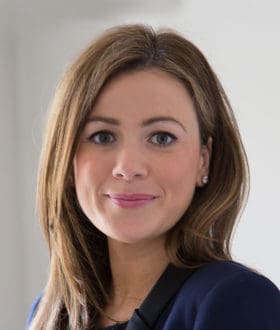 T: +353 (0) 1 536 9622
E: M.Kilroy@beale-law.com