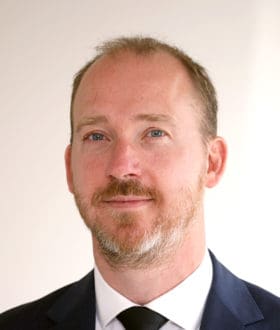 Damian McPhun
Partner
Damian is a partner in our London office, specialising in professional liability claims. He has considerable experience of defending claims against Independent Financial Advisers, investment managers, accountants, actuaries and other professionals associated with the financial services sector, as well as solicitors and insurance brokers.
Damian's experience includes cases dealt with by way of litigation, arbitration (including under the PIA) and under regulatory regimes, including referrals to the Financial Ombudsman Scheme. He regularly assists firms subject to review or action by regulators, such as the Financial Conduct Authority, the SRA or the ICAEW and also undertakes a variety of file audits to assist firms with risk management. He has considerable experience of resolving cases by way of mediation and other forms of Alternative Dispute Resolution. Damian also regularly advises insurers on all aspects of professional liability policy coverage.
Recent and notable cases include:
Multiple claims and FCA investigations against various financial advice firms relating to transfers out of Defined Benefit pension schemes, including the British Steel Pension Scheme;
A claim by a well-known celebrity nightclub against its Insurance brokers, following Insurers' declinature of a property damage / BI claim, following alleged non-disclosure and breach of policy conditions (value: approx. £6 million);
A claim against a large accountancy firm in connection with alleged negligent auditing of accounts and due diligence relating to a business sale (value: approx. £3.2 million);
A claim against a law firm arising out of its involvement in conveyancing and other aspects of a sale and leaseback scheme for hotel rooms in two luxury hotels (value: approx. £8.7m);
A claim by corporate pension fund trustees alleging negligent advice by the fund's former actuarial and investment advisers (value: approx. £10 million);
Representing a large number of advice firms in the FSCS litigation relating to Keydata and in claims / regulatory action arising out of various other failed investments, including Arch Cru, Beaufort Securities and, more recently, mini-bonds.
Damian is a member of a number of professional bodies, including the British Insurance Law Association and regularly gives talks on various issues of interest to the insurance industry and in-house counsel. He also contributes to various industry publications, including Insurance Day and Post magazine, is regularly quoted in the trade press and delivery seminars and webinars to the financial services industry on various issues in conjunction with major product providers and a variety of compliance and regulatory intermediaries.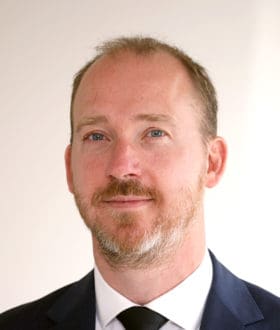 T: +44 (0) 20 7469 0428
E: d.mcphun@beale-law.com