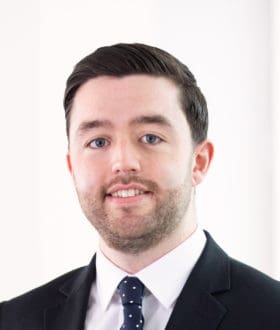 Cian O'Gorman
Solicitor (Ireland)
Cian is a solicitor in our Dublin Office, having joined Beale & Co. in September 2017. Before joining our team, Cian was judicial assistant to the Chief Justice of Ireland in the Supreme Court of Ireland and prior to this he worked in the Judicial Researchers' Office of Ireland carrying out research primarily for judges of the District and Circuit Courts.
Cian primarily works in the areas of construction and professional indemnity, advising on contentious construction disputes and defending construction professionals and their insurers in professional negligence proceedings. He also represents solicitors and their professional indemnity insurers solicitors', acting for a range of insurers (both Irish and UK insurers) and their insureds.
In addition Cian has also built significant expertise advising on the area of cyber-security and defending claims resulting from cyber-attacks against solicitors, construction professionals and other professionals. He has delivered CPD talks and webinars to a broad range of professional bodies on this topic.
Cian also has experience in the area of Employer Liability and Public Liability (both Circuit and High Court) from first notification, through the Injuries Board process and ultimately to resolution through settlement / hearing.
Cian is a member of The Law Society of Ireland and has also been admitted to the Irish Language Register of the Law Society of Ireland (Clár na Gaeilge, An Dlí-Chumann) as a solicitor who practises through Irish.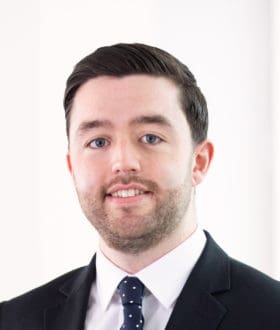 T: +353 (0) 1 536 9634
E: c.ogorman@beale-law.com